Governor's Office Seeks to Highlight Employment Stories
Here in the Governor's Office we know employing people with disabilities is great for our businesses, our communities, and Louisiana. If you are a person with a disability we want to hear your story about where you work and what you do. There are so many positive employment stories which need to be shared, and we would like to publicly highlight our hard working citizens and their employers. Please go to the following link and complete the form with your information and story: http://gov.louisiana.gov/index.cfm/form/home/35
*Before any story is publicized we will ask permission from both the employer and employee.
April Dunn named Coordinator of the Governor's Office of Disability Affairs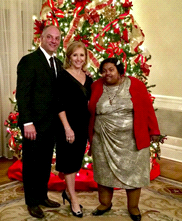 The Governor's Office of Disability Affairs welcomes April Dunn as the new Disability Affairs Coordinator. April is the Chairperson of the Louisiana Developmental Disabilities Council and a passionate advocate for individuals with disabilities. April was instrumental in the passage of Act 833 of 2014 which provides an alternative pathway to a diploma for individuals with disabilities. She is also a 2015 graduate of Partners in Policymaking. She has worked as an intern in the Governor's Office of Disability Affairs for the past six months. April was featured in #ThinkAbility in March 2017.
Click here to read her tremendous story.
We are excited to have April join our team because not only is she a hard worker, but she has a wealth of knowledge and experience regarding the legislative process and the work which needs to be done to move Louisiana forward and be more inclusive for all Louisianans.
Partnership to Provide Employment Opportunities to People with Developmental Disabilities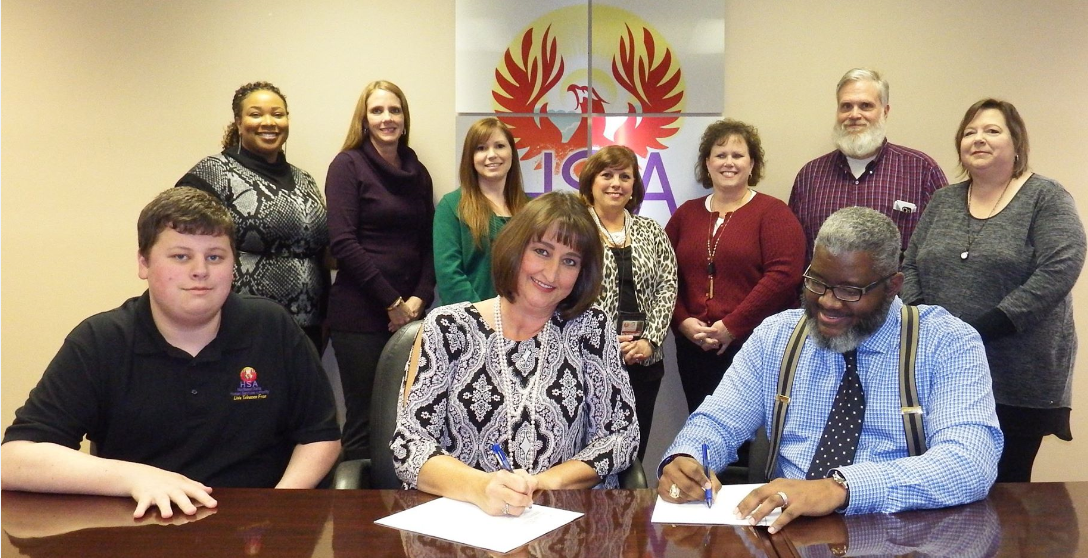 Northeast Delta Human Services Authority has launched a workforce initiative in partnership with Families Helping Families of Northeast Louisiana. Partners in Employment (PIE), is an employment-based program aimed at addressing the lack of employment opportunities for persons with developmental disabilities during and after graduating from high school. PIE seeks to combat this structural inequity so that everyone who is willing to work can.
According to the Bureau of Labor Statistics, the unemployment rate for people with developmental disabilities is twice that of those with no disability, despite there being a desire and willingness to work.
"I have listened to what many well-meaning people said can't happen due to any number of real structural challenges associated with improving the lives of people with developmental disabilities," said Dr. Monteic A. Sizer, Executive Director of NE Delta HSA. "I believe in what is possible! Our employment initiative is in keeping with our agency's problem-solving disposition and my word to make developmental disabilities a regional and state priority."
PIE will support individuals with developmental disabilities with job training, counseling and placement. Further, it will utilize a person-centered approach to meet individual participant needs, wants, desires and goals to ensure positive programmatic outcomes and increased participation levels.
PIE is a huge step in the right direction and it couldn't have come at a better time for the hundreds living in northeast Louisiana with nothing to do post high school. Director of Families Helping Families of Northeast Louisiana, Stacey Guidry, whose son has been diagnosed with a developmental disability, will soon graduate from high school. She will get to witness and assist those just like her son who had limited work opportunities not so long ago. "Individuals who have developmental disabilities are no different than you and I, they want to be self-sufficient," said Guidry. " Every year after graduation, we get calls from parents whose children have graduated and are sitting at home gaining weight and now have health issues. My son is not going to fall through those cracks, sit home and not have opportunities; we are kicking those doors in and proclaiming these individuals matter."
Figures released this month from the Department of Education's National Center for Education Statistics indicated that the graduation rates for students with developmental disabilities have seen rapid increases in the past five years. With this growing reality, NE Delta HSA's PIE program intends to create opportunities for those seeking to grab a piece of the proverbial pie.
"People with developmental disabilities can make a significant societal contribution if afforded an opportunity to do so," said Dr. Sizer. "I believe our PIE initiative will unleash a wave of newfound hope and opportunities for persons with developmental disabilities and their families."
Governor's Advisory Council on Disability Affairs (GACDA)
GACDA met on Tuesday, December 19, 2017, and made recommendations on legislation and developed action steps.
The following are recommendations in regard to legislation for education:
GACDA recommended the Special Education Advisory Panel (SEAP) move appointing authority to the Governor;
support legislation to allow teachers of the deaf and ASL interpreters to return to work after retirement if a critical shortage is determined; and
support collaboration on LEAD-K legislation.
The following are recommendations for legislation pertaining to health:
Fund waivers by appropriating $4.15 Million in State General Funds for FY19 to provide home and community-based waiver services to 800 individuals with developmental disabilities (DD) on the waiver waiting list identified as having the most urgent needs;
Enhance rate for people with complex needs by appropriating $2.66 Million in State General Funds for FY19 for an enhanced rate in the New Opportunities Waiver (NOW) to support individuals with complex behavioral and/or medical needs; and
Fund and implement TEFRA by appropriating $11.7 Million in State General Funds for FY19 to implement the TEFRA Medicaid State Plan Option in Louisiana.
GACDA also recommended supporting legislation in which 5% of chairs in public facilities are armchairs. Armchairs help our veterans, expecting mothers, the elderly and aging, and individuals with disabilities assist them when getting out of the chair they are sitting in. This recommendation will help with accessibility and inclusion for our Louisiana citizens.
GACDA will also have meetings with regional DOTD liaisons who administer 5311 regarding access to accessible vehicles during emergencies for emergency transportation. GACDA wants to raise awareness of the need for transportation for people who have disabilities or children with disabilities and need emergency evacuation help. The three goals GACDA would like to see for emergency evacuation for people with disabilities are the following: policy changes, locating discrepancies between parishes, and identifying the DOTD liaisons are.
LaCAN Legislative Roundtables
LaCAN is getting ready for the 2018 legislative session and will have roundtables held during January and February in every region of the state. These LaCAN roundtables provide you with the opportunity to meet with legislators in your area, get current information on state issues, increase your ability to be an effective advocate, and learn techniques for sharing your personal story to encourage positive changes. Every roundtable will offer important information for both members and policymakers alike and a venue for these two groups to connect. A typical roundtable is 2-4 hours long and includes a free meal (breakfast or lunch – depending on the time of the event). The 2018 Legislative Roundtable schedule can be found here.
GOV Talks: Human Trafficking
You are invited to attend the next GOV Talks regarding Human Trafficking in Louisiana on Tuesday, January 9th, 2018, at 11:00am in the Press Room on the 4th floor of the State Capitol. This moderated town hall style discussion with audience participation is recorded live and intended to engage and inform the public about their government, opportunities, and visions. The panelists for GOV Talks will be Laurie McGeehee with Caddo Parish Juvenile Court, Alliece Cole the Director of Anti-Human Trafficking Initiative at HP Serve, and an adult survivor from Human Trafficking. The panelists will discuss information regarding the existing services, protocols, and community response to trafficking victims.
Please invite and share this invitation for GOV Talks to other people within your network, and let them know to RSVP to Jolan.Jolivette@la.gov.
January Disability Focused Quarterly Meetings
Start off the New Year by attending one of the following meetings which are disability focused and aimed toward assisting people with disabilities. Statewide Independent Living Council (SILC), Developmental Disability Council, Special Education Advisory Panel (SEAP), State Interagency Coordinating Council (SICC), and Louisiana Rehabilitation Council (LRC) will have their quarterly meetings in January.
SILC will meet January 11 from 1:00pm to 4:00pm and January 12 from 9:00am to 12:00pm.
SEAP will meet January 17 from 9:30am to 12:30pm.
DD Council will meet January 17 from 1:00pm to 5:00pm and January 18 from 8:00am to 3:00pm.
LRC will meet January 25 from 8:30am to 4:00pm.
SICC will meet January 25 from 1:00pm to 3:00pm.
You can find more information about the location for these events by going to GODA Calendar or clicking here.