The Devastating Impact of the $1 Billion Fiscal Cliff
The state of Louisiana is facing a devastating fiscal cliff come July 1 when $1 billion in revenue will be falling off the books. The Governor is required by Louisiana's constitution to present a balanced budget based on revenues that will be in effect on July 1, and as of right now the fiscal cliff is a frightening reality if legislators don't come up with a solution to the state's fiscal woes. Legislators have been kicking the can down the road and its now becoming more apparent to them this road is a dead end.
If this budget shortfall occurs, the Louisiana Department of Health will face a cut of more than $656 million in state general fund dollars, and with that the total reduction to LDH would be a whopping $2.4 billion due to federal matches.
To address this massive reduction, LDH will be forced to make drastic cuts that will:
Eliminate Medicaid eligibility for tens of thousands of elderly residents who receive nursing home care, home and community-based services for disabled and fragile adults and children, and coverage for people facing costly cancer treatments.
End statewide outpatient treatment for people with mental illnesses and other behavioral health conditions.
Eliminate supplemental funding for private partnership hospitals that now contract with the State.
These cuts will impact several families in our state as well as their health. These proposed health care cuts will affect mental and behavioral services by almost eliminating access to life-saving, outpatient services for Medicaid recipients and eliminate uncompensated care funding to various facilities that care for uninsured and Medicaid patients with mental health conditions.
Our children, which are our most precious resources, will be affected by these cuts when it comes to care and services for them. The Children's Choice Waiver is facing elimination. This waiver allows children and adolescents up to age 18 to receive services that allow them to live at home instead of in an institution. Elimination of the Children's Choice Waiver will impact 1,475 young people currently receiving services. Without these supports, parents will likely have increased difficulties with overall home life and may need to put their child in an institution.
Our elderly and individuals with disabilities will be severely impacted by these cuts as well. Long Term Personal Care Services, which provides in-home assistance for almost 14,000 people who are elderly or have a disability, will be eliminated. Also the Supports waiver, which serves 2,050 people with disabilities to earn an income through structured employment opportunities, will be eliminated.
The Long Term Care Special Income Programprovides eligibility for home and community based and institutional services to the blind, elderly and disabled with defined incomes. This elimination will impact approximately 40,989 recipients, which includes those in nursing facilities, HCBS waiver programs, and ICF/DDs. For the aging population, this represents approximately 64 percent of their populations in waivers and nursing facilities. These individuals will no longer qualify for Medicaid.
If legislators do not act quickly to replace revenue and find a permanent solution for Louisiana's fiscal problems, these reductions and eliminations will directly impact over 150,000 of Louisiana's most fragile elderly and disabled residents and their families and caregivers. Indirect consequences impact all residents of the state who have elderly or disabled family members, neighbors, and friends. Additionally these cuts impact all residents seeking care for mental health and substance abuse services and their families. Moreover, the impact of removing $2.4 billion in funding from the state's health care economy will impact every citizen who needs care and every health care provider.
Melanie Washington named Director for SICC for Early Steps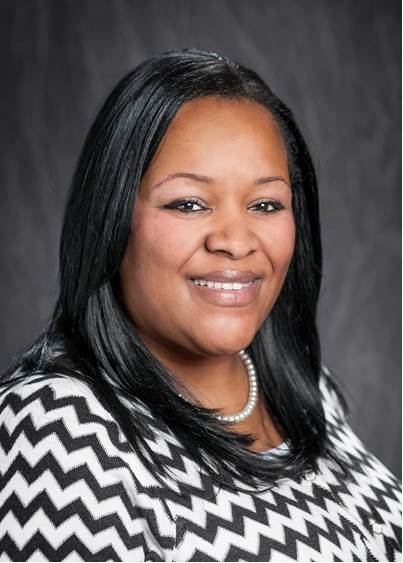 The Governor's Office of Disability Affairs welcomes Melanie Washington as the new Director for the Statewide Interagency Coordinating Council (SICC) for Early Steps. Melanie received her Master of Social Work degree in from Louisiana State University in 2005 and is a Licensed Clinical Social Worker (LCSW) in the state of Louisiana. She received her Bachelor of Arts Degree from Southern University in 2001. After completing the Master's program, Melanie spent 3 years working as a counselor with under-resourced students in LSU's Student Support Services program. She then spent the next 6.5 years working as a Mental Health Counselor at Southern University's Counseling Center before returning to LSU in December 2014 as Program Director of a Violence Prevention program, YEP Village, for African American males. YEP Village was a three year program that ended late 2017. In addition to this, Melanie is also an adjunct instructor at Southern University in their undergraduate Social Work program. We are excited to have Melanie Washington join our team as a valuable member of the Governor's Office.
Governor's Office Seeks to Highlight Employment Stories
Here in the Governor's Office we know employing people with disabilities is great for our businesses, our communities, and Louisiana. If you are a person with a disability we want to hear your story about where you work and what you do. There are so many positive employment stories which need to be shared, and we would like to publicly highlight our hard working citizens and their employers. Please go to the following link and complete the form with your information and story: http://gov.louisiana.gov/index.cfm/form/home/35
*Before any story is publicized we will ask permission from both the employer and employee.
#MeetMyLouisianaFamily

Families have started a grassroots campaign to get their stories to people outside of the disability community. They have created a social media platform with the hashtag #MeetMyLouisianaFamily. It's a platform for families to share their stories in videos. A YouTube channel #MeetMyLouisianaFamily has been created.
Videos can be emailed to MeetMyLouisianaFamily@gmail.com. The videos will be uploaded to the YouTube channel then shared on social media. The Louisiana Alliance for Citizens with Disabilities Facebook page will be used.
The purpose is for families with people with disabilities to record a short video about their wonderful families, talk about routines, accomplishments, goals, and share what it is needed for them to continue to thrive.
Independent Living Center Receives Donation Due to Media Coverage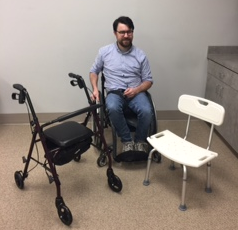 Established in 1985, @SLIC (Southwest Louisiana Independence Center) serves as a leader in service and advocacy in Louisiana. With offices in Lake Charles, Leesville, and Lafayette, @SLIC currently serve a 21 parish area assisting the elderly and persons with disabilities to live independently in their own homes and communities. @SLIC provides seven core services for independent living with one being Supported Employment.
@SLIC is very proud of one of our employees, Paul Dufrene, and the recent article about him, Local Curator Talks Art Disability, featured in the Lake Charles American Press. As a result of this article and Paul's hard work and dedication to @SLIC, a $1000 check was received from a member of the community in Paul's honor. Paul chose to use the donation funds to purchase much needed medical equipment such as bath transfer benches and shower chairs for persons in need in the community.
Alert FM
The ALERT FM App integrates the critically acclaimed iMap Weather Radio with the reliability of ALERT FM's state and local citizen notification. Before, during, and after a critical event receive timely localized emergency information- everything from weather alerts to available shelter locations- delivered right to your mobile device.
ALERT FM is used by a rapidly growing number of state and local officials to notify their citizens about emergency situations. The ALERT FM App provides users with weather forecasts, current conditions, radar updated every 5 minutes, and advisories/ watches/ warnings for both your preset and current locations across the United States. Additionally, you can receive information from federal, state and local emergency officials such as storm precautions and evacuations, hazardous chemical spills, major accidents, Amber Alerts, and more.

The ALERT FM App is free to download on iOS or Google Play. The emergency alerting and basic weather functionality is available for free and there is an In-App Purchase option for upgraded weather functionality.
Quarterly Newsletters from Families Helping Families Centers across Louisiana
Families Helping Families is a statewide network of family-directed and family-staffed regional resource centers which provide information on all types of services, goods, technologies, and activities that improve the quality of life in the community; help individuals understand their rights and how to advocate for themselves; and lend support from someone "who has been there."
These quarterly newsletters are full of programmatic information, events, and resources. Be sure to check them out!
Families Helping Families of Greater Baton Rouge
Bayouland Families Helping Families
Families Helping Families of Southwest Louisiana

Families Helping Families at the Crossroads
Families Helping Families of Region 7 (Northwest Louisiana)
Families Helping Families of Northeast Louisiana
Northshore Families Helping Families
Families Helping Families of Greater New Orleans
2017-2018 Louisiana CEC Awards
Bambi Polotzola, Executive Director of the Governor's Office of Disability Affairs, presented awards at the 2018 Louisiana CEC Awards Program which was held on Sunday, January 29, 2018 prior to the 37th Annual Super Conference. The theme of this year's conference was Coming Together in 2018: Supporting All Learners as a Team. Melissa Chastant-Huval, 2016 Governor's Outstanding Leadership in Disabilities (GOLD) Awards Teacher of the Year, is the current President of the Louisiana Council for Exceptional Children. Jeff Arseneaux, advocate and motivational speaker, was the keynote speaker.
| | |
| --- | --- |
| YES I CAN Awards | |
| Academics | Colin Schultz |
| Arts | La'Juane Nash |
| School and Community | James Weedman |
| Self-Advocacy | Soloman Toney |
| Transition | Brady Smith |
| | |
| Awards | |
| Para-Professional of the Year | Bonny Tigner-Evans |
| Higher Education Professional of the Year | Dr. Nathan Roberts |
| Parent Advocate of the Year | Bonnie Buckelew |
| Teacher of the Year | Christina McKay |
| Leadership Professional of the Year | Mike Beck |
| Business Award | Outdoor Wilderness Learning Center |
| | |
2017-2018 Mini-Grant Recipients
Mary Andermann – Science for the Real World
Apple Digital Academy, Ascension Parish
Janelle Grant – Success with a Touch
EB Williams Stoner Hill Elementary, CaddoParish
Samantha Lemoine – Keep Calm and Love Reading
Pollock Elementary, Grant Parish
Angela Pastor – Gardeners Know All the Dirt
Avoyelles Public Charter School, Avoyelles Parish
Brandon Trahan – The Power of Play: Utilizing Osmo in the Classroom
College Oaks Elementary, Calcasieu Parish
D'Amber Gilbert – Whisper While You Read
Cedarcrest-Southmoor Elementary, East Baton Rouge
Jessica Guidry – Project Discovery Job Fair & Field Experiences
Franklin Parish High School, Franklin Parish
Emma Maddox – Taming with Timers
Green Trees Early Childhood Village, Orleans Parish
Tammy Schatteles – Inspiring Young Minds While Reducing Barriers to Learning
Hicks High School, Vernon Parish
Simone Voinche – The Power of Music
Marksville Elementary School, Avoyelles Parish
2017-2018 Scholarship Recipient
Nicole Navarre, Southeastern Louisiana University
Human Trafficking Awareness Month
Our recent GOV Talks was on Human Trafficking in Louisiana and was held Tuesday, January 9th, 2018, at 11:00am in the Press Room on the 4th floor of the State Capitol. The panelists for GOV Talks were Laurie McGeehee with Caddo Parish Juvenile Court, Alliece Cole the Director of Anti-Human Trafficking Initiative at HP Serve, and an adult survivor from Human Trafficking. The panelists discussed how human trafficking is modern day slavery happening right here in our state. They went over existing services, protocols, and community responses for trafficking victims. This was a very informative and powerful GOV Talk. If you were not able to attend or watch the livestream, you can watch it by clicking here.
In Shreveport, Caddo Parish Juvenile Services partnered with a host of agencies and organizations for the Human Trafficking Awareness Month Proclamation Ceremony on January 11. The event, in its second year, featured remarks, proclamations and resolutions from statewide partners, including the City of Shreveport - Mayor's Office and the Office of Governor John Bel Edwards. Watch the video of the ceremony by clicking here.
Gov. Edwards Announces Open Application for Children's Trust Fund Grant
Gov. John Bel Edwards announced the opening of the application period for the 2019 Louisiana Children's Trust Fund Grant. Administered through the Louisiana Children's Trust Fund within the Governor's Office, the grant funds work focused on child abuse and neglect prevention among Louisiana's children through building strong cross-sector partnerships and through increased child safety public awareness.
"Protecting our most vulnerable children has been a priority for my wife Donna and I, so we are encouraging community organizations fighting to end child abuse and neglect in our state to apply for grant funding through the Louisiana Children's Trust Fund in my office," said Gov. Edwards. "This program is another way we can bring resources to the local level in our fight to protect children who need our help."
Community organizations interested in applying for support through the Louisiana Children's Trust Fund should be directed to two grant applications.
1) Click here to access the program grant application, which is utilized to support programmatic activities throughout the year.
2) Click here to access the Conference grant application, which is utilized to support conferences that are sponsored by agencies during the year that address child abuse and neglect (this grant is NOT to attend conferences, but to sponsor them).
All applications must be submitted no later than Friday, February 23, 2018 by 4 p.m. Applicants are advised to send their completed application by certified mail or other courier service that provides proof of delivery to the following address: Louisiana Children's Trust Fund 1051 North Third Street, #1-136 Baton Rouge, Louisiana 70802 or emailed to: Michele.Rabalais@LA.GOV