JOHN BEL EDWARDS

OFFICE
of the

GOVERNOR
A Message from the Governor
July 10, 2020
COVID-19 is not done with Louisiana. The coronavirus is more rampant now than it has ever been. We now have a statewide epidemic. It is no longer one or two regions driving case growth.
It's on all of us to wear masks, practice social distancing, wash our hands, avoid congregating, and stay home if you are in a high-risk category or feel sick.
-\9p
Gov. Edwards and Zion Williamson Encourage Louisianans to Mask Up in New PSA

Gov. Edwards and New Orleans Pelican superstar Zion Williamson jointly released a new PSA encouraging Louisianans to wear a mask or face covering when out in public as the state continues to see the number of new COVID-19 cases rise.

WATCH HERE

Gov. Edwards Releases New COVID-19 PSA by Award Winning Singer Amanda Shaw

Gov. Edwards released a new COVID-19 PSA featuring Louisiana singer, songwriter and musician Amanda Shaw encouraging everyone to slow the spread of the coronavirus as the number of cases and hospitalizations continue to increase.

WATCH HERE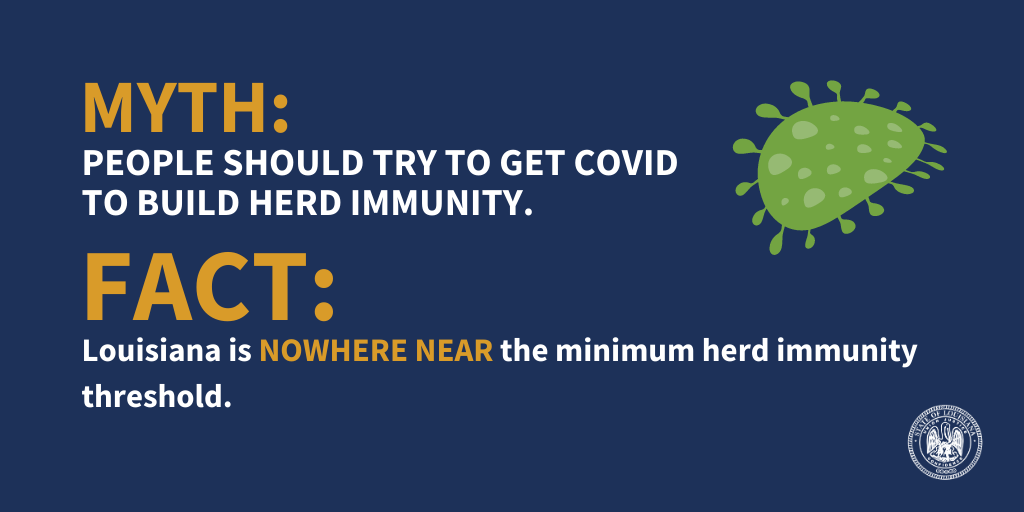 COVID-19 Myths vs. Facts
There are many myths out there when it comes to COVID-19. Our fight against it is far from over and there is a lot you need to know when it comes to how to best protect yourself and those you love from this pandemic. Click HERE for the myths vs. facts of COVID-19.
If you have questions about coronavirus, please contact the Louisiana 211 Network by dialing dial 211. Or, you can text the keyword LACOVID to 898-211 for the most current information about the outbreak as it becomes available.
READ MORE