Last night, a minority in the House of Representatives let the second special session of the year collapse in the final minutes. Once again, the House ended another special session in chaos with an absolute failure of leadership.
Members of that minority in the House acknowledged their efforts to leave critical state services with devastating cuts.
"Yes, I am trying to run out the clock," Rep. Alan Seabaugh said at the microphone as members attempted to revive a measure that would have funded higher education, TOPS, Go Grants, Sheriffs, District Attorneys, and other critical priorities. "Yes, I am," he responded to a statement that he was "trying to kill the special session."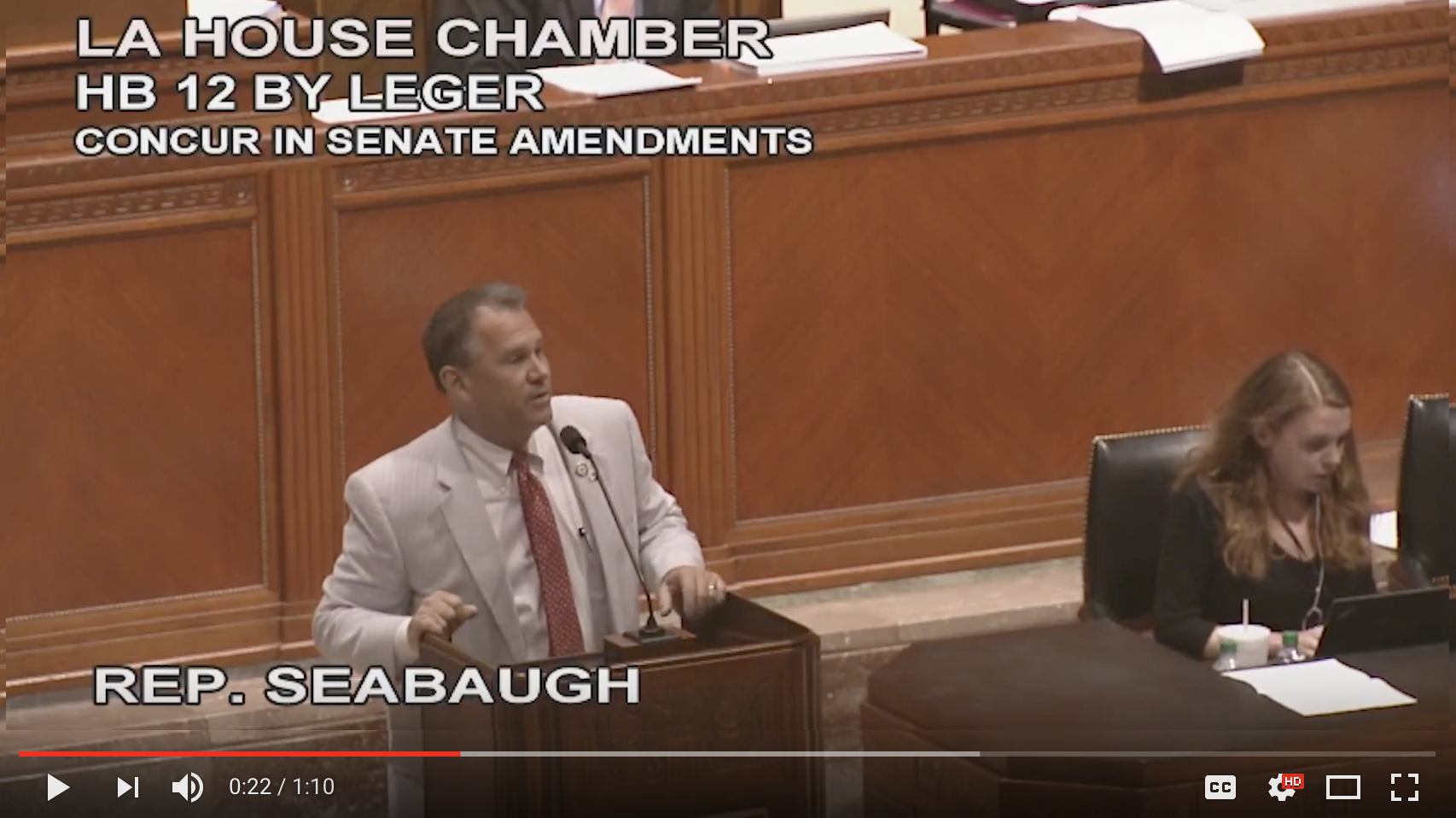 If you're having trouble viewing the video, click here.
Key provisions of the overall bipartisan plan received the support of a clear majority in the House, 64 members, and was supported by a vote of 32-6 in the Senate. By contrast, a proposal by the House Republican Caucus chair was only supported by 38 members of the House of Representatives.
Passing the bipartisan plan would have resulted in a reduction of the tax burden on the people of Louisiana of $500 million and would have cut more than $200 million in government spending. The proposal was $205 million less than the standstill budget supported by the legislature in 2017.
In addition, that plan would have funded:
Higher education, TOPS, and Go Grants
Sheriffs, District Attorneys
Children and family services
School for the deaf and visually impaired
The Department of Education
In a snapshot, the next special session, which is going to cost approximately $60,000 per day, will be required because a minority in the House refused to reduce the sales tax from 5% to 4.5%. The difference between the bipartisan proposal of 4.5% and the Lance Harris proposal of 4.3% is a mere 17 cents for every $100 spent.
In should be noted, however, while many state agencies will endure severe cuts, the legislature passed a budget that fully funded their own operations.
A factsheet on the bipartisan proposal is available by clicking here.