Governor's Outstanding Leadership in Disabilities Awards Recipients Announced
The Governor's Office of Disability Affairs will host the Governor's Outstanding Leadership in Disabilities (GOLD) Awards on November 16, 2016. The GOLD Awards recognizes extraordinary individuals and organizations who have contributed their time and talents to benefit the lives of persons with disabilities in Louisiana. The recipients for the 2016 GOLD Awards are:
Educator of the Year: Melissa Huval of New Iberia, LA
Direct Support Professional of the Year: Bobbie Gilliard of Bossier City, LA
Service Provider of the Year: Paula Rodriguez of Gonzales, LA
Employer of the Year: Louisiana Praline Factory of Carencro, LA
Volunteer of the Year: Deborah Banks of Shreveport, LA
Family of the Year: Jim and Ann Sprinkle of Evergreen, LA
Service Animal of the Year: Frankie Grossnickle of Hammond, LA
Youth of the Year: Lucas Doiron of Thibodaux, LA
Veteran Services of the Year: Operation Hero of Lake Charles, LA
Patsy Barrett Memorial Award: Jamie Duplechine of Lafayette, LA
Ken Vince Memorial Award: RaShad Bristo of Mansfield, LA
Distinguished Merit Award: Deborah Aymond of Jeanerette, LA
Election Day Information for People with Disabilities
Individuals who did not register for the disability voting program under Act 436 or participate in early voting may cast their vote on Election Day which is November 8, 2016. Louisiana Law requires that all polling places be accessible in the following manner: (1) the doors should be wide enough for a wheelchair; (2) there should be ramps or elevators if there are steps; and (3) there must be reserved accessible parking and all walkways must be accessible and free of obstacles. If your polling place is not accessible, please inform the commissioner at the polling place or call your parish clerk of court's office so that they can correct the accessibility problem immediately on Election Day. Also, there are several accommodations available for disabled and elderly persons on Election Day. For instance, individuals may bring personal earplugs or headset to use with the audio voting keypad, individuals may bring a personal flashlight if additional lighting is needed, and individuals may request a 2X magnifier to use in the voting booth. Voters may file a complaint regarding elections by calling the secretary of state's office at 1-800-722-5305. Click here for more information.
GOV Talks
The Governor's Office of Programs and Planning will host GOV Talks in the Press Room of the State Capitol at 11am on Thursday, November 10, 2016. Policy experts will be in attendance to discuss Louisiana's Foster Care System with those in attendance. The following topics will be discussed: how to become a foster parent, supportive services provided to children and foster parents, and transitioning out of foster care. For more information please call (225) 219-7550.
Executive Director and Founder of the Advocacy Center Retires after 39 Years
Lois Simpson retired after 39 years of serving persons with disabilities as Executive Director of the Advocacy Center. Lois served as the Executive Director of the Advocacy Center of Louisiana since it opened its doors in October 1977. Executive Director Bambi Polotzola presented Lois a proclamation from Governor John Bel Edwards in recognition of her many years of service.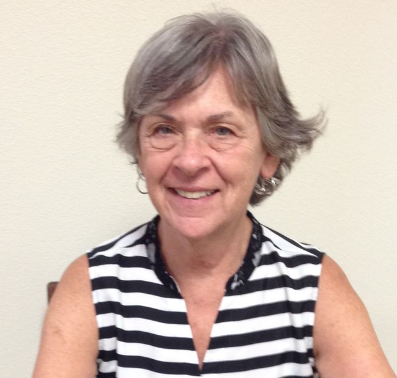 2016 Diversity Works Job Fairs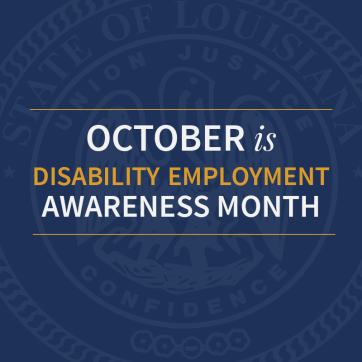 In recognition of Disability Employment Awareness Month in Louisiana, the Louisiana Workforce Commission hosted three job fairs to connect job ready veterans and individuals with disabilities with local employers in October 2016. The job fairs were held in Lafayette, Baton Rouge, New Orleans, and Shreveport. The Diversity Job Fairs connected over 300 individuals with potential employers, and created awareness for the creation of more employment opportunities for persons with disabilities. There were over 100 employers present at the job fairs to offer employment opportunities to job seekers. For more information please visit www.laworks.net
LaCAN Announces New Partnership
The Louisiana Developmental Disabilities Council's grassroots advocacy networks, LaCAN (Louisiana Citizens for Action Now) and LaTEACH (Louisiana Together Educating All Children), have merged to become the brand new LaCAN (Louisiana Council's Advocacy Network). These two networks have united to form one powerful network to advocate for home and community-based services, employment, and education/early intervention issues.
LaCAN upholds the Council's mission of leading and promoting advocacy, capacity building, and systemic change to improve the quality of life for individuals with developmental disabilities and their families. LaCAN furthers the Council's mission by advocating for service systems that support children and adults with disabilities to live in their own home and be fully included and participating members of their local schools and communities. For more information please visit: www.lacanadvocates.org.