Governor's Advisory Council on Disability Affairs (GACDA) Member Saves Life of Child with a Disability during August Floods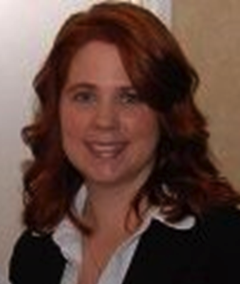 GACDA member Amy Dawson, of the Governor's Office of Homeland Security and Emergency Preparedness (GOHSEP), was among the team of emergency officials who helped to save a child's life during the August floods.
Click here to read about the extraordinary efforts of Amy Dawson, Trach Moms of Louisiana and other individuals.
Dining in the Dark Event
Louisiana Lighthouse hosted their third annual "Dining in the Dark" event on November 15, 2016, which was attended by Jamar Ennis and Jessica Lewis of the Governor's Office of Disability Affairs. Participants wore blindfolds to raise awareness of the daily experiences of people who are blind. The proceeds raised will go towards the Lighthouse Louisiana post-flood recovery efforts. The Louisiana Lighthouse facility took on three feet of water during the August floods and will use the proceeds to rebuild their facility and programs. To learn more about this event or to get information about programs sponsored by Lighthouse Louisiana please visit lightouselouisiana.org.
Outreach to Municipal and Parish Disability Committees
Disability Affairs Coordinator Jolan Jolivette attended the Lafayette Awareness Committee for Citizens with Disabilities meeting at the Lafayette Consolidated Government office on December 12, 2016. Jolan informed committee members about the Governor's Office of Disability Affairs' efforts to serve and advocate for individuals with disabilities and learned about the work Chair Liam Doyle and the committee are doing to advocate and improve accessibility in Lafayette.
The Governor's Office of Disability Affairs is reaching out to municipal and parish disability committees throughout the state to strengthen relationships and better coordinate state and local efforts. For more information, contact Jolan at Jolan.Jolivette@la.gov.
Retirement of Paige Kelly, Long-Time Disability Advocate and Public Servant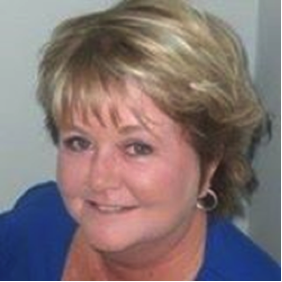 Paige Kelly is retiring from Louisiana Rehabilitation Services (LRS) on December 31, after 42 years of dedicated service on behalf of individuals with disabilities in Louisiana. Paige has benefitted the lives of many individuals in their pursuits to achieve independence throughout her years of service. Paige was an asset to LRS and provided guidance and leadership in understanding The Rehabilitation Act of 1973. She laid the foundation for many groups including the Louisiana Rehabilitation Council (LRC) and the Statewide Independent Living Council (SILC).
The Governor's Office of Disability Affairs and SILC presented her with a certificate of recognition for her 42 years of service on behalf of Governor John Bel Edwards.
Training on Communicating with Child Victims with Disabilities
The Children's Justice Act Task Force is sponsoring an event titled "Building your Communication Skills: Child Victims with Disabilities" on January 10-11, 2017. This event will be held at Jefferson Orleans North, 2600 Edenborn Avenue in Metairie, LA, from 9 a.m. to 4 p.m.
The task force is sponsoring this two-day training event for individuals who work with child victims of abuse and/or neglect. There will be specialized training focused on improving communication skills for individuals working with child victims with disabilities.
Click here for more information and to register for this training.
Families Helping Families of Jefferson Offers Free On-line Webinars
Families Helping Families of Jefferson, through its statewide program Louisiana Parent Training and Information Center, invites you to register and attend their free webinars full of rich content. A webinar event is viewed right from your computer, where you can watch, listen and have the option to post questions and get live responses. Webinars are offered on various days and at various times.
Some of the webinar topics in January are Extended School Year (ESY) Services, Legal Status and Capacity - What's the Difference and Why Does It Matter, EEOC Basic Overview of the Laws, Understanding the Important Difference Between Accommodations & Modifications, Seizure Recognition and First Aid for Families, IDEA: What You Need to Know, Expanded SSI Application Window for Foster Kids, Be Your Own Self-Advocate, Understanding 504, and Individualized Education Program (IEP): A Blueprint for Student Success (for Children and Youth Ages 3-21).
For a full listing of webinars, visit fhfjefferson.org and then click on "What's Going On" to choose a topic and register.
Celebrating Down Syndrome State Conference
Blessed by Downs will host the first annual Celebrating Down Syndrome State Conference and Celebration on January 21, 2017. This conference was created to serve as a day of education, awareness and advocacy for individuals with Down Syndrome.
This event will be held at 400 East 1st Street in Thibodaux, LA. The conference will take place from 8 a. m. to 3 p.m., and the celebration will take place from 5 p.m. to 11 p.m. This event will feature guest speakers Sara Hart Weir and Dr. Brian Skotko.
To register please email: Blessedbydowns@yahoo.com.
Louisiana Council's Advocacy Network (LaCAN) To Host Legislative Round Tables
LaCAN will host a series of legislative round tables in the months of January and February in every region of the state. The round tables will provide individuals an opportunity to meet with legislators, obtain current information on state issues and concerns, receive training on becoming an effective advocate and learn various techniques to encourage positive change. Click here for more information.
Deaf Education Summit
The Deaf Education Alliance will host the Deaf Education Summit on January 27-28, 2017. This summit will provide an opportunity to parents, deaf education professionals and other interested individuals to come together and strengthen connections to provide better educational programs, resources and opportunities for individuals with disabilities. The two-day summit will feature various presentations, breakout sessions and training for those who attend. Keynote speakers will be Emmy-nominated actress Rachel Coleman and Paula Rodriguez of Deaf Focus.
The Deaf Education Summit will take place at the LSU Health Sciences Center in New Orleans, LA.
Click here to register or to get more information about the Deaf Education Summit.
36th Annual Super Conference on Special Education
The Louisiana Council for Exceptional Children (LaCEC) will host its annual Super Conference on January 30-31, 2017, at the Cajundome Convention Center located at 444 Cajundome Blvd. in Lafayette, LA. The title of this year's Super Conference is "To the Classroom and Beyond!" The program will include outstanding speakers for general and special educators, families, students, administrators, related service providers, paraprofessionals and postsecondary educators.
First Lady Donna Edwards and Bambi Polotzola, Executive Director of the Governor's Office of Disability Affairs, will present the LaCEC awards during the Super Conference.
Click here for more information about Super Conference and to register.
Community Provider Association Conference
The Community Provider Association's 2017 Legislative and Public Policy Conference will be held January 30 - February 1, 2017, at L'Auberge Casino Resort in Baton Rouge and will be attended by legislators, policymakers, leaders in long-term support and services, and professional service providers from all regions of our state. For more information and to register to attend, visit http://www.communityprovider.org.
Fetal Alcohol Spectrum Disorders (FASD) Conference
The Advocating for Individuals (and their Families) Living with FASD Conference will be held February 3, 2017, from 8 a.m. to 4:45 p.m. at the LSU Human Development Center located at 411 S. Prieur Street in New Orleans. Nationally recognized experts on FASD will be featured. Topics will include diagnosis and treatment, early childhood and special education, juvenile and adult criminal justice, strategies and interventions for medical, social services and mental health, and advocacy.
FASD is the most common cause of intellectual disabilities in the United States, with the lowest prevalence of 1% in the general population (recent estimates are 2-5%) and up to 70% of children in foster care. In Louisiana, there are 640 new cases each year, and there are 11,520 people with FASD from birth to age 18. In general, people with FASD are much more likely to have an intellectual disability, ADHD and learning disabilities, as well as more likely to be incarcerated as a juvenile.
The Governor's Office of Disability Affairs, the Children's Cabinet, and the Office of Drug Policy are among many co-sponsors of the FASD Conference. Registration is available online at http://fasdconf.advocacyla.org/.
Ms. Wheelchair Louisiana Competition Scheduled for Sunday, February 19, 2017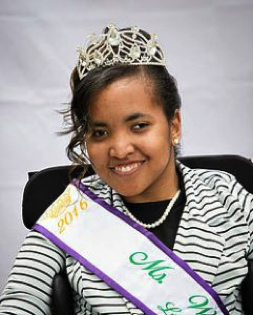 Ms. Wheelchair Louisiana (MWLA) is an empowering event that honors women for their accomplishments & advocacy and redefines the concept of a pageant. The competition is designed to select a successful and articulate spokeswoman for people with disabilities. During her one-year reign, the pageant winner is expected to promote awareness of the need to eliminate architectural and attitudinal barriers, to educate Louisianans on disability issues and to inform the public of the achievements of people with disabilities across our great state. Ms. Wheelchair Louisiana also represents the state of Louisiana at the annual Ms. Wheelchair America pageant.
To be eligible to compete for the title of Ms. Wheelchair Louisiana, one must meet the following criteria: be at least 21 years of age, utilize a wheelchair for 100% of their daily mobility, be a U.S. citizen and reside in Louisiana at least six months prior to the pageant. Marital status is not a factor.
MWLA was established in 2012 by Anita Gray, who was recently elected to serve as an Executive Board member of the Ms. Wheelchair America board of directors. If you are or you know someone interested in participating in the 2017 MWLA Competition, please contact Anita Gray at mswheelchairlouisiana@gmail.com.