Louisiana Will Host Statewide Independent Living Council Congress
Louisiana will host the Statewide Independent Living Council (SILC) Congress in New Orleans, Louisiana in 2018 and 2019. The SILC Congress made the decision to host the next two events in New Orleans, Louisiana under the leadership of the Director of Statewide Independent Living Council, Jessica Lewis. In addition, Jessica and the SILC Chairperson, Gale Dean, represented Louisiana during SILC Congress in Phoenix, AZ on January 17-20, 2017, and participated in many workshops to strengthen Louisiana SILC goal progression. The workshops included topics relative to: expanding the SILCs impact through new authorities, overview of final regulations, and uniform administration requirements. Jessica was selected to be a part of a Diversity case study put on by Wayne University within the conference. She was also named the Region 6 Regional Representative, which covers Louisiana, Texas, Arkansas, Oklahoma, and New Mexico.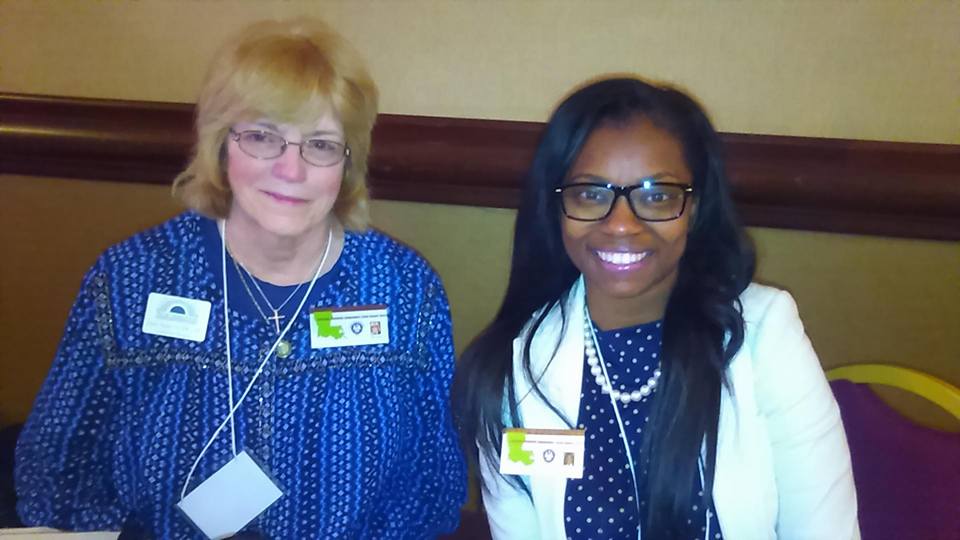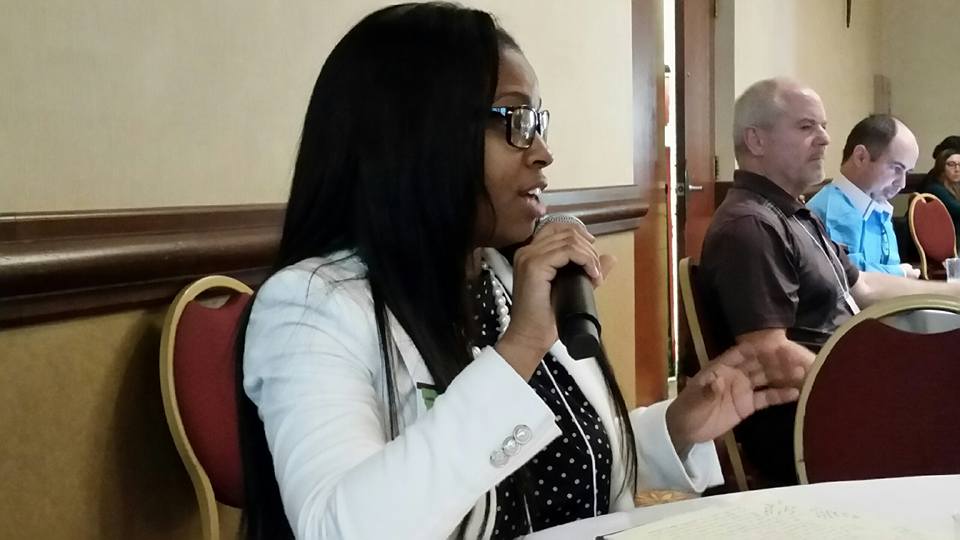 Restore Louisiana Task Force Continues to Work for Families Affected by Floods
In September, Gov. Edwards created the Restore Louisiana Task Force to oversee the recovery process after historic flooding in March and August 2016. The task force has the following responsibilities:
Establish and recommend to state and local agencies the priorities in developing plans for recovery and redevelopment. These priorities focus on six areas – housing, economic development, health and social services, community planning and capacity building, infrastructure and natural and cultural resources.
Coordinate with the Governor's Office of Homeland Security and Emergency Preparedness (GOHSEP), the Office of Community Development, and the affected parishes and municipalities to develop data about the ongoing needs for recovery.
Coordinate with state and local governments, as well as the federal delegation, to help identify additional sources of federal funding, such as Community Development Block Grant Disaster Recovery funds.
Establish a recommended federal and state legislative agenda for the recovery effort and coordinate with various governments to implement the agenda.
Work with parish and local governments, as well as GOHSEP, in obtaining available funding through federal programs, including the so-called Stafford Act that makes money available when a presidential disaster declaration is made.
The task force continues to work to make flood recovery efforts as effective and efficient as possible. Get up to speed on the recovery timeline and the help available to those in need at restore.la.gov.
On the website, we recommend that you sign up for email updates and follow the task force on Facebook and Twitter. Please share this information with anyone you know who was affected by the March or August flooding to ensure they have access to the resources available.
Employment First Workgroup
The Employment First Workgroup will take place on February 16, 2017 in the North Dakota Room (1-155) of the Claiborne Building at 10:00 a.m. The workgroup will discuss ways to improve competitive employment opportunities for individuals with disabilities. The meeting will be open to the public, and all interested parties are encouraged to participate.
Governor's Deputy Chief of Staff spoke at LA Developmental Disabilities Council
Julie Baxter-Payer, Deputy Chief of Staff to Governor Edwards, spoke to the Developmental Disabilities Council at its meeting on January 19, 2017. Julie highlighted the vital importance of protecting funding for state government programs such as those that improve the lives of persons living with disabilities. There has been much concern about the $304 million budget shortfall Louisiana faces this year and the devastating effects that cuts of that magnitude would have on people's lives. Julie noted that rather than legislators coming up with a number that they believe should represent the size of government, we should come together and decide what it is that we believe government should do for our people and ask ourselves what we are willing to pay for with our tax dollars as a state.
Julie informed the Council that in order to lessen the burden on health care providers and patients, and until comprehensive tax reform takes place in the regular session, Gov. Edwards will ask members of the state legislature to authorize use of the Rainy Day Fund of up to $119 million. Regarding the remaining $185 million deficit, Julie was clear that the current funding for state services does not adequately fund the level of services people expect from their state government and that while the governor is open to specific cuts, the entire budget must be evaluated for possible cuts during a special session of the legislature in order to avoid catastrophic cuts to health care and higher education halfway through the year.
Very Special Miss Louisiana Pageant
On January 9, Very Special Miss Louisiana Queens visited Governor John Bel Edwards and First Lady Donna Edwards at the Governor's Mansion. The third annual Very Special Miss Louisiana Pageant was held on January 20-21, 2017 in Hammond, Louisiana. The pageant was created make the dreams of girls and young ladies with special needs come true through the participation of the beauty pageant system. Trinity Jacobs of Laplace, Louisiana was selected as "Miss Very Special" for 2017For more information please visit:
http://www.tarc-hammond.com/very-special-miss-louisiana-pageant.html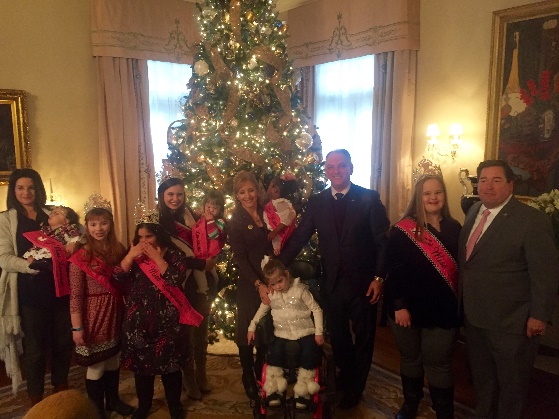 Ainsley's Angels of America Participates in Louisiana Marathon
Ainsley's Angels of America (AAA) participated in the Louisiana Marathon on January 14-15th, 2017. For the fourth consecutive year AAA and its many volunteers helped athletes fulfill their ambition of competing and finishing the Louisiana Marathon. AAA was established to build awareness through inclusion and activism throughout the community and ensure that everyone can participate in endurance events. AAA and its organizers and participants were presented with a certificate of recognition on behalf of Governor John Bel Edwards. For more information click here.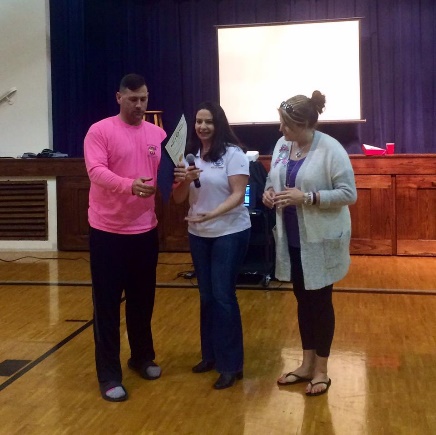 Celebrating Down Syndrome State Conference
Blessed by Downs, Inc. coordinated the "Celebrating Down Syndrome" Louisiana's first Down Syndrome state conference on Saturday, January 21, 2017. The theme of the inaugural conference and celebration was "Together, we can change the way Louisiana sees Down syndrome". The conference featured various workshops, information, and a panel of national, state, and local guest speakers, including Executive Director of the Governor's Office of Disability Affairs Bambi Polotzola. The celebration was a Mardi Gras extravaganza which featured dinner, dancing, and networking. The Governor's Office of Disability Affairs presented a certificate of recognition to Blessed By Downs in recognition of coordinating this event. For more information please visit:
Deaf Education Alliance Summit 2017
Deaf Focus sponsored the "Deaf Education Alliance Summit 2017" on January 27-28, 2017 in New Orleans, Louisiana. The theme of the summit was "Better Together-Students Improve When We Approve". The two day summit featured various trainings, seminars, and discussions that focused on many topics which include: Individualized Education Program (IEP), early childhood bilingualism, deaf blind support services, early intervention, high school transition, and visual learning. This event featured keynote speakers Executive Director Bambi Polotzola, and Governor's Advisory Council on Disability Affairs Council Member and Director of Deaf Focus Paula Rodriguez. Deaf Focus was presented with a certificate of recognition for hosting the conference. For more information please visit: www.deaffocus.org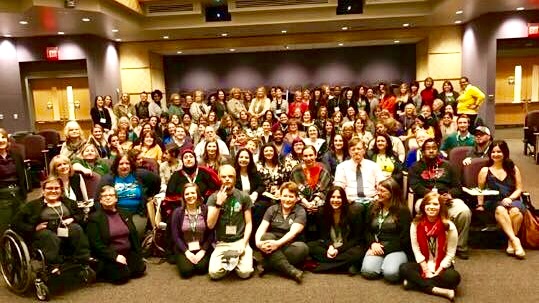 2017 Louisiana Council For Exceptional Children Award Ceremony
The Council for Exceptional Children Award Ceremony took place on January 30, 2017 in Lafayette, Louisiana. This event recognized the outstanding efforts of individuals in the community. The presenters of these awards included: First Lady of Louisiana, Donna Edwards, and Executive Director of the Governor's Office of Disability Affairs. Over 20 individuals were recognized at the award ceremony. The Governor's Advisory Council on Disability Affairs Council Member Katie Corkern received the Parent Advocate of the Year Award.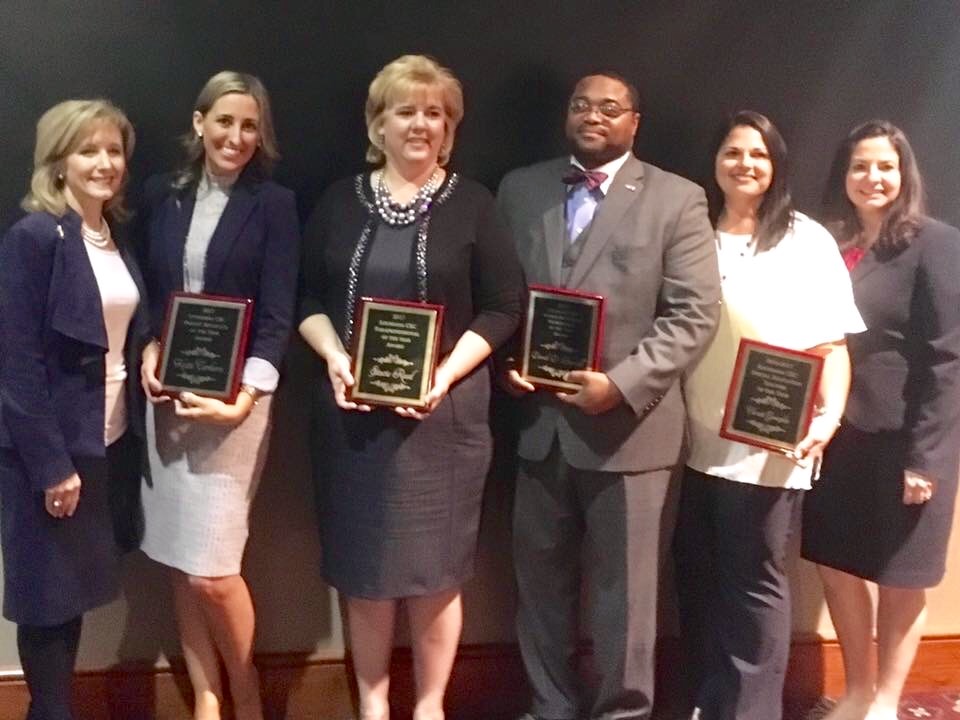 Governor's Office of Programs and Planning Held GOV Talks Program
GOV Talks program took place on the 4th Floor of the Louisiana State Capitol on Wednesday, January 25, 20017. The program was relative to Louisiana's growing concern of opioid abuse. Dr. Joe Kanter, the Medical Director for the New Orleans Health, Karis Schollemann, representing the Louisiana Commission on Perinatal Care and Prevention of Infant Mortality, and Brad Byerley, the Assistant Special Agent of the Drug Enforcement Administration served as panelist for the program. The panelist elaborated on the state's response, treatment, and provided an update regarding overdose prevention. Those in attendance were afforded an opportunity to ask the panelist questions. Press Secretary Shauna Sanford moderated the discussion. There were over 80 individuals who participated in the program. This program can be watched by visiting: https://youtu.be/EhUE7c6L4rw
NEW: Office of Disability Affairs Community Calendar
Click here to view upcoming events.
If you'd like to submit an event for the calendar, please email disability.affairs@la.gov with the name of your event, date, start and end time, location, address of location, and a brief description.