Jamar Ennis takes new position in Governor's Office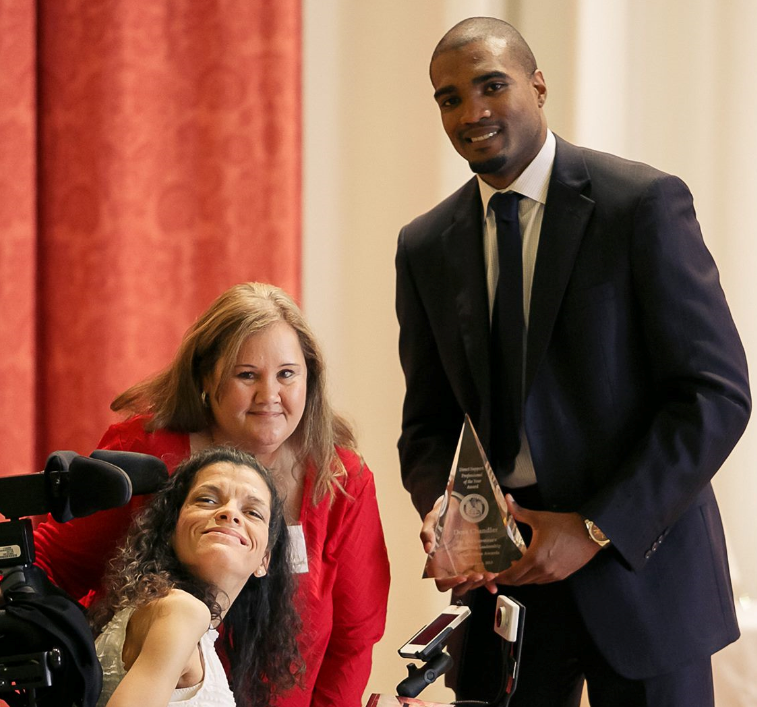 After working over a decade in the governor's office, Jamar Ennis is no longer with the Governor's Office of Disability Affairs (GODA). He is now the Executive Director of the Louisiana Youth For Excellence (LYFE), a grant funded program within the Office of the Governor. Bambi Polotzola, Executive Director of the Governor's Office of Disability Affairs, said, "Jamar has been instrumental in everything we've done in GODA the past 14 months. I certainly would not have been able to hit the ground running in this new administration without him. His kind, caring, and conscientious nature has earned him praise with constituents throughout our state. His hard work and attention to detail has elevated many annual programs within GODA, including the Gold Awards, the Inclusive Arts Contest, and the ADA symposium. We're really going to miss him in GODA but glad he will continue in the governor's office and look forward to all he'll accomplish with the LYFE program."
Act 303: Opportunity for former students with disabilities to receive diploma
Earlier this year, 15 former Bossier Parish students with disabilities made history by receiving their high school diplomas through a new state program established by Louisiana Act 303 of 2016 signed into law by Governor John Bel Edwards. The program allows any previous high school student with a disability, except gifted or talented, who was denied graduation or a diploma solely as a result of not passing the exit examination to petition their local public school board to determine if they are eligible to receive their high school diploma. The petitioner must have completed all other requirements of graduation in order to qualify. Any former student who believes they meet the criteria for Act 303 should petition their local schoolboard through its designated person by December 31, 2017, to determine if they are eligible to receive a high school diploma. For more information and guidance on Act 303, click here
Work of the Emergency Management Disability and Aging Coalition continues
Louisiana's Emergency Management Disability and Aging Coalition (EMDAC) through LATAN received an American Red Cross disaster grant for the August 2016 flooding and are working directly with affected residents with disabilities and functional limitations due to aging by replacing their lost assistive technology, durable medical equipment, and medical supplies, conducting home evaluations for accessibility purposes, and collaborating with the Red Cross Home Fire Campaign to identify residents who need smoke alarms (regular and specialized) installed.
EMDAC presented to around 300 Disaster Case Managers on people with disabilities and the aging, and their needs during and after disasters, and provided them with our resources. EMDAC is also preparing to present at the Louisiana Emergency Preparedness Association (LEPA) conference in early May in Lake Charles, and planning to conduct a tabletop exercise with emergency managers, first responders, people with disabilities and their family members and caregivers. EMDAC is set to present at the Rehabilitation Engineering and Assistive Technology Society of North America (RESNA) conference in late June in New Orleans, to raise awareness in the rehab engineering and assistive technology communities regarding the importance of preparing consumers with disabilities to remain safe and independent during disasters and mitigate the loss of technology during the evacuation process or because of the disaster itself. An EMDAC member organization, Trach Mommas of Louisiana, was invited to present at the recent inaugural meeting of the Partnership for Inclusive Disaster Strategies in Washington, DC. EMDAC is a founding member of the Partnership for Inclusive Disaster Strategies.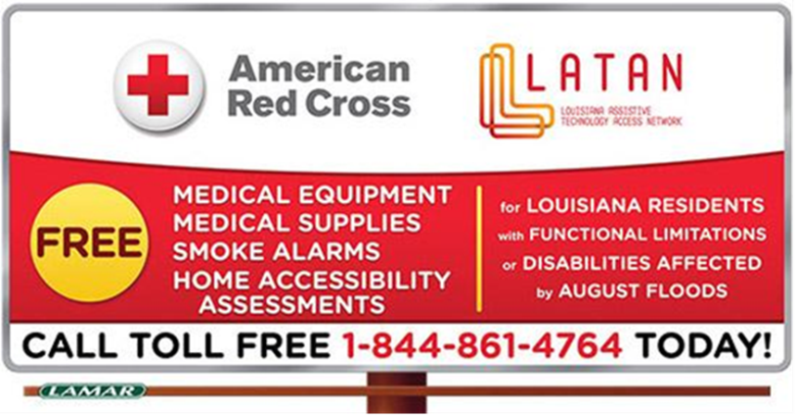 What is EarlySteps?
EarlySteps provides services to families with infants and toddlers aged birth to three years (36 months) who have a medical condition likely to result in a developmental delay, or who have developmental delays. Children with delays in cognitive, motor, vision, hearing, communication, social-emotional or adaptive development may be eligible for services. EarlySteps services are designed to improve the family's capacity to enhance their child's development. These services are provided in the child's natural environment, such as the child's home, child care or any other community setting typical for children aged birth to 3 years (36 months). For more information about EarlySteps, click here.
April is Autism Awareness Month
Odds are you know someone with autism. Autism affects 1 in 68 children (1 in 42 boys and 1 in 189 girls). Autism doesn't only affect children. Children with autism grow up to be adults with autism. Often with appropriate intervention as a child, people with autism become adults able to better manage and overcome to various degrees many challenges. If you know someone with autism then you know that they often have a valued perspective. Their contributions are invaluable. We must continue to increase opportunities for people with autism. This month join people across the world as they Light It UP Blue for World Autism Month. Also, join people in your local communities at autism awareness events happening across the state. Check out the events on our calendar.
HB 79: Prohibition of Corporal Punishment for Students with Certain Disabilities
The 2017 Regular Session of the Louisiana Legislature begins on Monday, April 10, 2017 and ends on Thursday, June 8, 2017. House Bill 79, pre-filed by Rep. Franklin Foil, would prohibit corporal punishment for students with exceptionalities, excluding students identified as gifted and/or talented only. The Governor's Advisory Council on Disability Affairs made the recommendation for this legislation in December. Governor John Bel Edwards supports passage of this bill, and the Governor's Office of Disability Affairs will be closely monitoring its progress in the legislature. For more information regarding the Governor's proposals to improve education in Louisiana, click here.
Ms. Wheelchair America visited Louisiana
Ms. Wheelchair America Eliza McIntosh of Utah spent several days in Louisiana. She visited and toured the Governor's mansion, attended the 1st Annual NOLA Disability Pride Festival, and attended the 28th Annual Cajun Classic Wheelchair Tennis Tournament . She was hosted by staff of the Governor's Office of Disability Affairs and members of the Statewide Independent Living Council. Eliza is a political science major at Brigham Young University and an intern at the Disability Law Center in Salt Lake City. She won Ms. Wheelchair America with the platform: "Where there is a wheel, there is a way – identify your passion, invite people to join you and ignite your community behind you."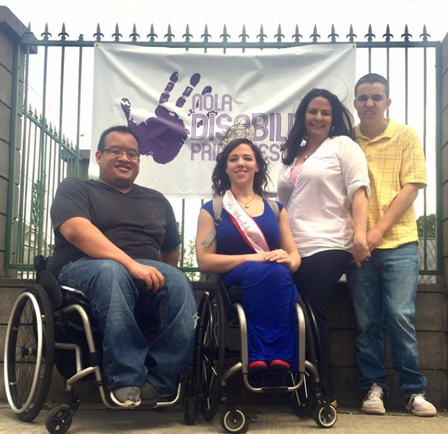 Governor's Office of Disability Affairs Community Calendar and Resource List
We now have an event calendar on our webpage as well as a resource list. If you'd like to submit an event for the calendar or a resource for the resource list, please email disability.affairs@la.gov with the name of your event, date, start and end time, location, address of location, and a brief description or the name of your resource with a link to more information.