COVID-19 is not done with Louisiana. For more information on COVID-19 in Louisiana, visit the Louisiana Department of Health's website at LDH.gov/coronavirus. If you have questions about coronavirus, please contact the Louisiana 211 Network by dialing dial 211. Or, you can text the keyword LACOVID to 898-211 for the most current information about the outbreak as it becomes available.
MYTH vs. FACT
MYTH: Antibody tests prove you can never get COVID-19 again.
FACT: We currently DON"T KNOW if people can get infected again.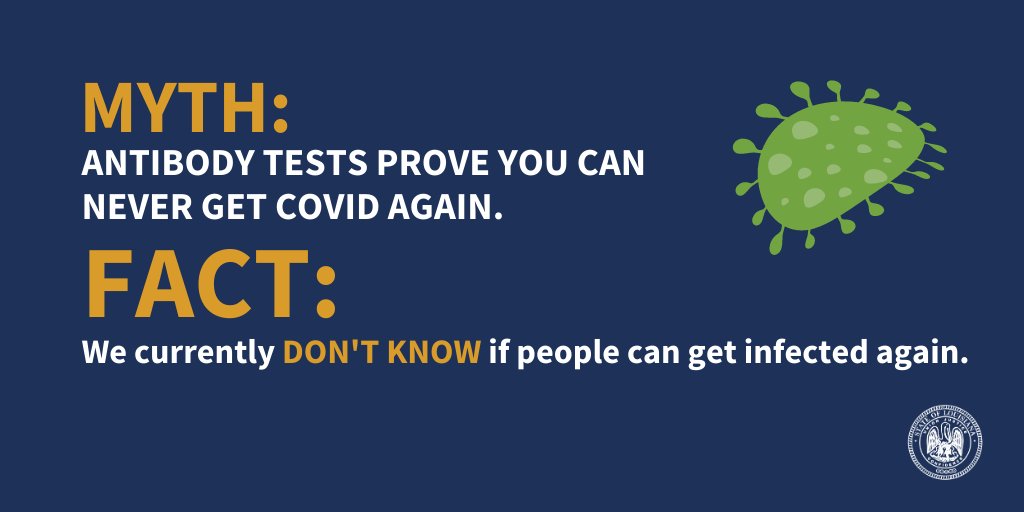 MYTH: People should try to get COVID-19 to build up herd immunity.
FACT: Louisiana is NOWHERE NEAR the minimum herd immunity threshold.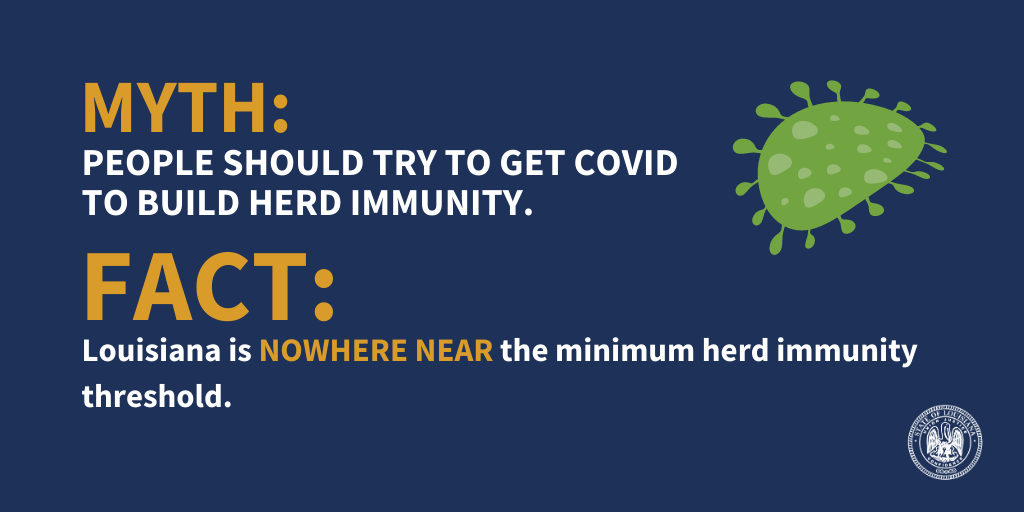 MYTH: It's not necessary to quarantine while you wait for test results.
FACT: Testing DOES NOT replace quarantining. If tested, quarantine for 14 days.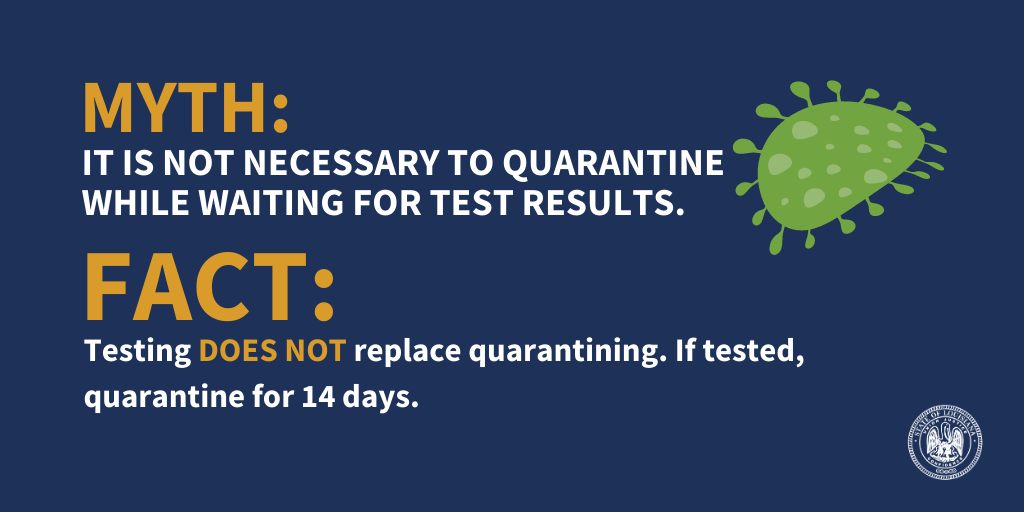 MYTH: I don't need to give information to contract tracers if I've already called my family and friends about my positive test.
FACT: Contact tracers notify you of exposure AND connect you to resources like masks and cleaning supplies.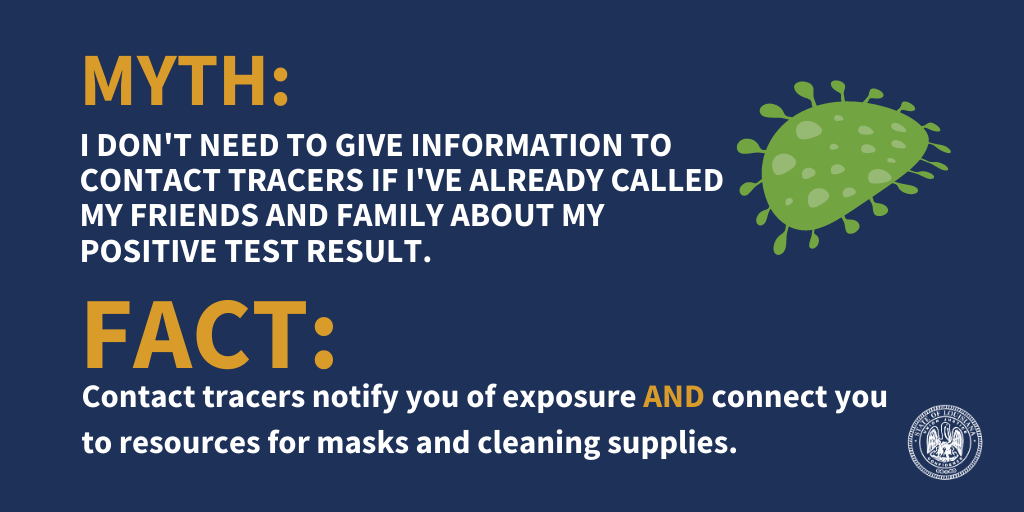 Wearing a Mask: Myth vs. Fact
MYTH: Wearing a cloth mask doesn't work.
FACT: Wearing a cloth mask DOES WORK. It can effectively block the spread of speech and breath droplets that spread COVID-19.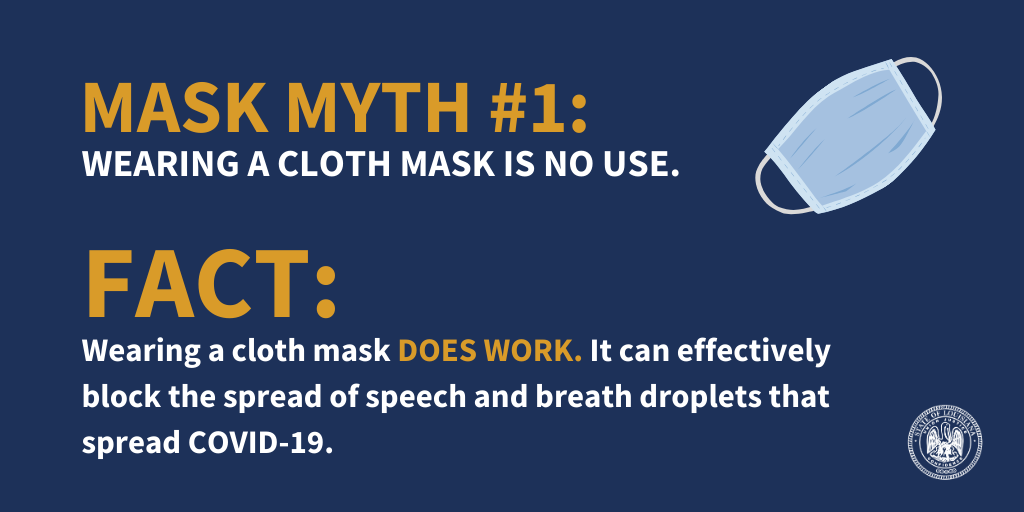 MYTH: If I'm not sick, I don't need a mask.
FACT: Just because you don't have symptoms doesn't mean you don't have COVID and can't unknowingly spread it when you cough sneeze or talk. Everyone needs to wear a mask in public.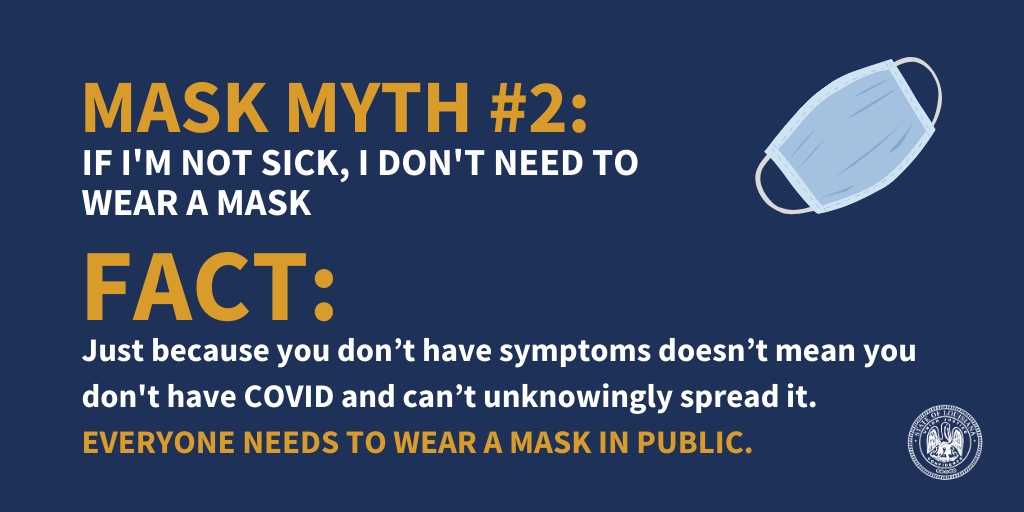 MYTH: If I wear a mask, I don't need to social distance or avoid crowds.
FACT: We need LAYERS OF PROTECTION against COVID-19: wear a mask, practice social distancing and avoid congregating.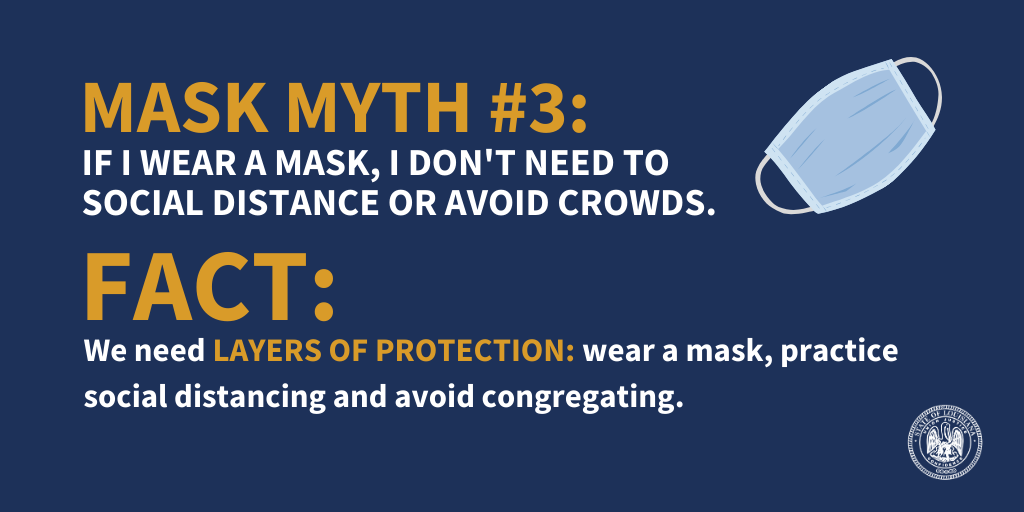 MYTH: My mask just needs to cover my mouth.
FACT: To be effective, your mask needs to cover BOTH your mouth and nose.